9 Unique and Fun Date Ideas
Get Out of Your Dating Rut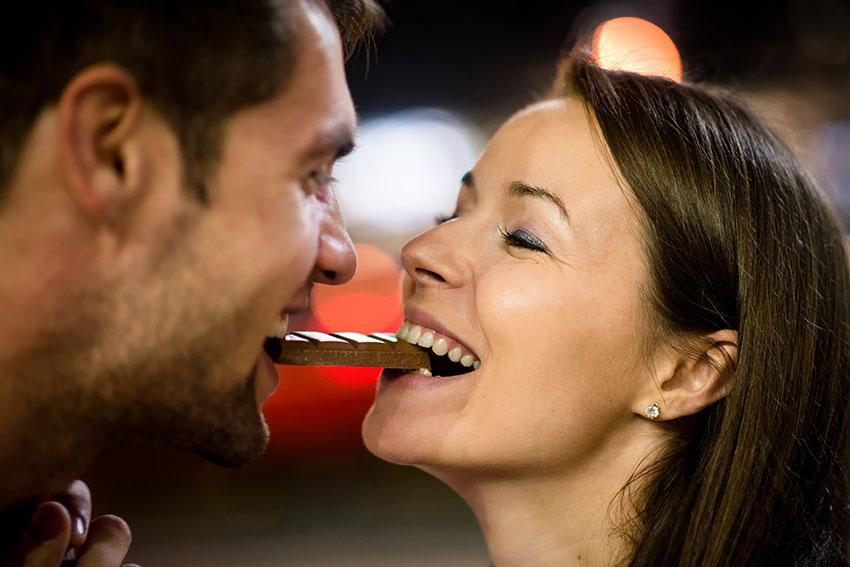 Let's go to another movie. Let's go to another concert. Or how about we go out for dinner, again? When you're tired of the same old boring and obvious date ideas, it's time to enjoy something a little different with the special someone in your life. Are you ready for an experience neither of you will forget?
Helicopter Ride
Many people might only consider taking a helicopter tour when they're on vacation at the Grand Canyon or in some exotic locale. However, gaining a bird's-eye view of your hometown with the love of your life can literally lift your spirits and provide a fresh perspective.
Competitive Birdwatching
Armed only with a pair of binoculars and the same guide book, you and your date venture into the forest and start looking for birds. As an added incentive, turn the experience into a competitive game, seeing who can identify each bird the fastest or who can identify the greatest number of feathered friends. Winner pays for dinner afterward.
Mock Vigilante Justice
Dress up as your favorite superheroes and hit the streets with the objective of fun in mind. You can stop people from committing mostly harmless crimes, like littering or jaywalking. Or you can go around performing good deeds, like helping elderly people cross the street safely. It's guaranteed to bring laughs to all.
Zipline Adventure
Providing an excellent dose of excitement, ziplining is a fun, safe and exhilarating way to spend a few hours in the morning or afternoon. Getting the heart pumping is great for igniting some passion too. Particularly daring couples might even choose to step it up a notch or two by choosing to go bungee jumping or skydiving instead. Feel the adrenaline rush!
Escape Room
Healthy relationships are founded on good communication, effective teamwork, and the ability to complement one another's skills and talents. With an escape room challenge, couples can learn how to work together in a stressful situation toward a common objective. Escape rooms are a good idea for double dates and group dates too.
Strip Battleship
How about a suggestively erotic twist on a classic board game? Each time your partner sinks one of your ships, you remove an article of clothing. An otherwise quiet evening at home can turn into a titillating game of skill and wits. Sinking the battleship just got a lot more enticing. A similar twist can be applied to other games too, like strip Jenga.
Volunteer at an Animal Shelter
For a date idea that will tug at all your heartstrings, pay a visit to the local animal shelter and ask about volunteer opportunities. There are cages that need cleaning and dogs that need walking. This gives couples a great chance to see how nurturing their partners can be before committing to getting a pet or even starting a family together.
Master Chef: Home Edition
Inspired by the television series, each partner must head to the grocery store alone to prepare a "mystery box" of ingredients for the other person. After arriving home, the contents of the mystery boxes are revealed and you can prepare a special meal for one another. A healthy dash of intrigue makes dinner at home much more delectable.
Archery Lessons
Want to explore your inner Hawkeye or Katniss Everdeen? Look into lessons at the local archery club with your significant other. Many clubs have beginner classes that introduce you to the basics of shooting an arrow. This date idea will hit the mark every time.