18 Interesting Things to Talk About on the Phone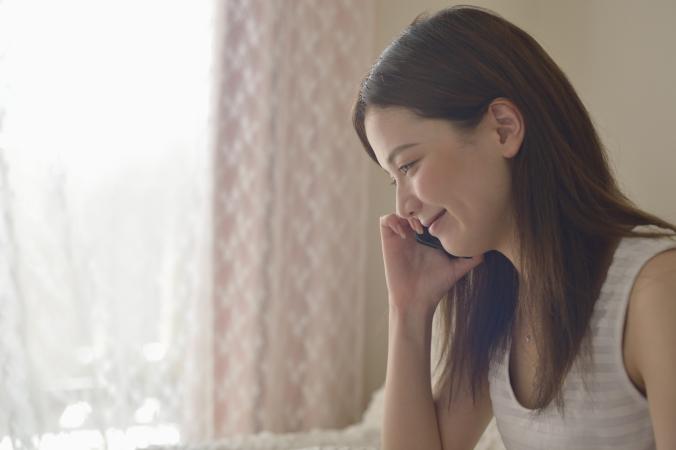 If you are someone who gets nervous or easily tongue-tied, talking on the phone may not come as easily to you as it does to others when you're first getting to know someone. Don't worry about your skills or lack thereof and prepare for future calls by putting together a list of phone conversation topics in a handy spot. A topic list can be jotted down on a notecard or even in a text document on your computer or on the notepad function of your telephone.
Sample List of Interesting Topics to Talk About
If you want to avoid awkward silence, create a list of topics. However, don't script your conversation; your list of topics should be more like cues of what to say so you avoid the dreaded "um" or worse, the long, empty pauses. The following is a sample list of good topics to talk about that you can use to fill in any empty places in your conversation:
Talk about what interests the person
Discuss popular films
Discuss favorite television shows
Ask "what if" questions
Fantasy vacation spot
Fantasy date
Fantasy job
Personal and professional goals
Talk music, past, present and future
Talk favorite foods, movies and places to visit
Find out what he likes to do in his free time and how often he gets to do it (Sean Cooper, the Shyness & Social Anxiety Guy, recommends asking more specific questions like, "Do you play an instrument?" or "Do you like dancing?" as well)
Talk about your favorite classes, whether you're in school together or reminiscing about the past
Discuss your favorite books
Ask her about where she grew up
Ask if he has a big group of friends or just a few of good, close friends
Find out what she did last weekend (this could give you an idea of whether she likes to party or prefers quieter evenings)
Share crazy dating stories (or just ask about his first date, like Glamour suggests)
Ask what people are often surprised to find out about her, or what people compliment her on the most (other than her looks)
If you're running out of things to talk about with your boyfriend or girlfriend, it's always good to ask an open ended question. Fun relationship questions help you get to know him or her better while keeping things light.
Key Things to Remember
When you are putting together your telephone topic list, remember three key things:
Keep your topic list generic, do not write a "script" because the last thing you want to sound like is a telemarketer reading from a script.
Let the conversation flow, remember your topic list is a guideline and not a rule.
Don't over think whether you should call. If someone gave you his number, that was an invitation to call him.
Come up with a topic or purpose for the call so there's less room for awkward silences and nervousness. Maybe you want to invite him somewhere or find out what he thought about something you saw in the news.
Sometimes Listening Is Best
If you do call a girl or guy you like, and you don't have a better reason than you just wanted to hear his or her voice, consider being honest. It may open up a completely new avenue of conversation for the two of you. Ultimately, when you are stuck for something to say on the phone, consider just listening. One of the best things you can do for a person that you like is to listen.