Advice on How to Ask a Friend Out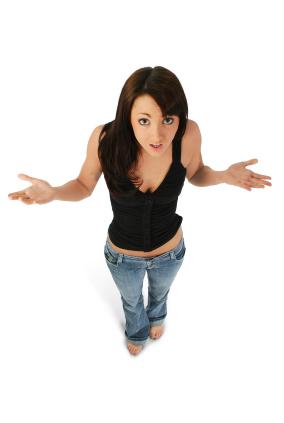 Do you need some advice on how to ask a friend out? Let these responses to readers' questions from our dating coach give you some tips!
Wondering How to Ask a Friend Out?
Reader Question
Hi Lori, I really like a guy that's in my class at school. The only problem is we've been friends since kindergarten and I'm worried that if I ask him out and he doesn't like me, that we won't be friends anymore. I really value our friendship as well as hoping he'll ask me out. What should I do???-- Contributed by: Maddy
Expert Reply
Dear Maddy,
One of the problems with liking someone you've been friends with is that they may not be aware that your feelings have changed from 'just friends' to 'more than just friends.' This is because the same behaviors that would show you are interested in a particular guy are similar to the ones you show when you are comfortable and relaxed around a guy friend. Therefore, if there was a time when this guy liked you more than just a friend, you probably weren't aware, so he gave up. Likewise will be the case for you. However, with a little planning and some help from your friends, you can turn things around.
Timing is the first thing. Is this guy already interested in someone? If he is, then he will likely not be looking in your direction. Therefore, you'll want to make sure he is available AND not interested in anyone else. Your friends may be of assistance with finding out this information. Once you know with certainty that he is free and clear, it's time to move on to the second item on your list, getting him to see you in a different way.
When two people know each other for a long time, they sometimes miss the romantic signals each is giving out. To test the waters, you need to step up the flirting. Flirting is a fun way to let a guy know you are interested without risking rejection. To get his attention you might want to try dressing in a way that is different then usual. You can try a new clothing color, a different style, or do up your hair differently. You don't want to overdo it, even something as simple as changing the way you usually do your makeup is enough to draw attention to you. He may not notice it right away, but it is likely he will notice that there is something different about you. This change will make flirting a lot easier because it will already have drawn his attention to you.
Opportunity has to be number three on the list. Once you know he is available and you've done something different to draw his attention, you'll now want to create opportunities to spend some time together. Whether you invite an even number of guys and girls over to your place, or to go some place and do something, you'll want to give yourself opportunity to talk and flirt with him alone. Here is where you'll notice his level of interest. If he is not showing interest or you're not sure, ask a friend to test the waters for you. Once you're sure he is looking at you differently rather than just a friend, you can move on to suggesting that the two of you hang out together sometime. By suggesting rather than asking, you are taking a safer risk and putting the burden on him to follow through.
One of the downsides to developing a romantic relationship with a friend is that many times what you gain in romance you lose in friendship. If two of you start going out and the relationship ends, so may the friendship. So think long and hard about what you want, because you may just get it.
~~Lori
Start as Friends
Reader Question
Dear Lori, I am an 80 yr old widower (nearly 2 years now) and recently met a beautiful lady who is separated from her present husband. Is it permissible to proceed to the dating stage at this time? She is not seeking a divorce because of financial considerations, but perhaps we could help each other through some lonely times. Your thoughts please. Thank you. Bud
-- Contributed by: Bud
Expert Reply
Dear Bud,
It is most definitely appropriate for you to ask this lovely lady out on a date. However, be prepared that she might not yet be ready for a new relationship. Given that she is newly separated, she may not yet be emotionally separated from her husband. For this reason, I suggest that you approach spending time with her as two friends enjoying each other's company verses two people going out on a date. This may seem to you as a matter of semantics, but the change of wording may be enough of a difference for her to feel emotionally ready to spend time with you. Who couldn't use a friend after being separated from her husband? Besides, it is always better when two people start a new relationship as friends first.
~~Lori
Take Baby Steps First
Reader Question
Ok, so I'm a senior in high school and I've never had a boyfriend. I've had many crushes though (too many to count), but none of them have ever been interested. Right now, I have a huge crush on this one guy in my chemistry class, he's a junior. I think he likes me, but it's hard to tell. And when I try to drop hints that I like him, he doesn't get it (my friends have tried too). It really does seem like he's genuinely flirting with me, but he won't say anything. I've only known him for like 5 months, we never hang out outside of school, and we hang out with completely different people (I don't know his friends, and he doesn't know mine). I know he doesn't have a girlfriend because I asked and he said no. Do you have any advice on how to create a closer relationship between us? Exactly what should I say to tell him that I like him?-- Contributed by: Sarah
Expert Reply
Dear Sarah,
Usually, two people show interest in each other through the medium of flirting. Flirting leads to wanting to spend time together through the medium of dating. If there is chemistry and mutual interest, then dating can lead to a relationship. You are so focused on getting a boyfriend that you're missing the steps it takes to get there. In other words, don't tell a guy that you like him before you're sure the feeling is mutual.
As far as I can tell, you are interested in the guy in your chemistry class. You suspect that he might be interested in you, but you're not sure. One reason you're not sure is because he's not returning your flirting with the same level of interest. This could be because he is socially awkward, he is an introvert or because he is not interested in you 'that way.' Rather than focus on getting him to become your boyfriend, try focusing on being his friend. By becoming his friend first, you create an opportunity for romance to evolve.
The first step is to create opportunities for the two of you to spend some time together. You could ask him for help with your chemistry or see if he would like to get together to work on an assignment. You could bypass the schoolwork and instead ask him if he would like to go to lunch with you. The point is that you are creating opportunities for the two of you to get to know each other and see if there is mutual interest. By offering to get together, you give this guy an invitation. If he is interested in you, even is the slightest, he will accept your invite. To play it safe I would recommend starting with the suggestion of working on homework together and if that goes well then ask him to lunch.
~~Lori