Getting all those emotions you feel in a love letter for him can be brutal. But a love letter for a boyfriend is a perfect way to express all your feelings and show him just how much you truly care. Whether you…
Keep reading »
Browse Topics in Helpful Dating Resources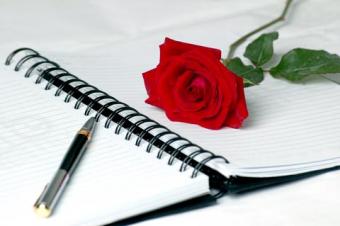 Dating can sure be a lot of fun when you're doing it right, but some of us need the help of dating resources to get started.
Meeting People
First of all, how do you actually meet people? Should you just saunter into a bar and approach the first attractive stranger who catches your eye? That could be dangerous as well as foolish. It's comparable to reaching into a box of snakes to find a diamond engagement ring. You're probably going to get bit a few times before you find it. The bottom line is, you need to know the right places to search for someone like yourself who is truly looking for fun, romance, and maybe quite a bit more.
Where is the Best Place?
Finding the best type of dating service or hunting ground will depend on your personality, location and schedule. Preview the options we have researched for you here in the Dating Resources section. Does your entire group of friends think they have the perfect match for you? You might want to check out our article on Blind Dates before you agree to try a date with your "perfect" match. Maybe you have been curious about Personal Ads or Speed Dating? Whatever you desire to know, that is what we have researched for you!
As that is what Dating Resources is all about. In these pages, we'll do our best to give you sound advice on the best resources for meeting people you have something in common with, in order to give you a better chance at true compatibility.
If you're someone who's had success in your dating life, and you want to share your own dating resources, by all means, make a literary contribution to this website. LoveToKnow Dating truly wants your participation.